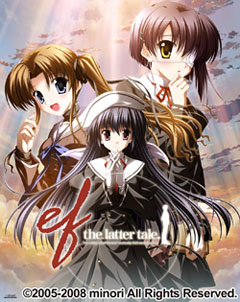 Developer: minori
Publisher: MangaGamer
Platform: PC – MangaGamer*
Playing ef – the first tale was an unexpectedly emotional experience for me. The twenty something hour visual novel was interesting and a far more heartfelt story than most games of the genre ever muster up. As such, I was very excited to see what would follow in ef – the latter tale. If you've already played and enjoyed the first, then this one must definitely be played. It somehow manages to surpass its already excellent forebearer.