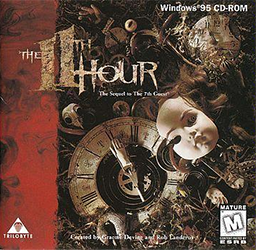 Developer: Trilobyte Games
Publisher: Night Dive Studios – Contact
Platform: PC – Amazon, DotEmu, GamersGate, GOG*, Steam
A few years after The 7th Guest came out, Trilobyte returned with a sequel. In The 11th Hour, 60 years have passed since the murders at Stauf Mansion. So what purpose does anyone have digging around in there "today"? A TV series by the name of Case Unsolved has decided the mansion would make a perfect story for their show, of course! But all the evils of the first game still exist and they ensnare the show's producer, luring you in to (hopefully) save her before it's too late.
The more modern telling of The 11th Hour is a boon as it leads to more "natural" acting over the original. Here we're not simply enjoying the farce but actually getting involved in the narrative (there are still some really, really goofy moments though). Some may still find it pretty hokey, but some of the later reveals actually ensnared me. This is aided by much higher quality video quality as well which looks more like a TV show than a poorly green-screened cast. This was possible because now you rarely see characters interacting in the CG environment, although it still occurs from time to time.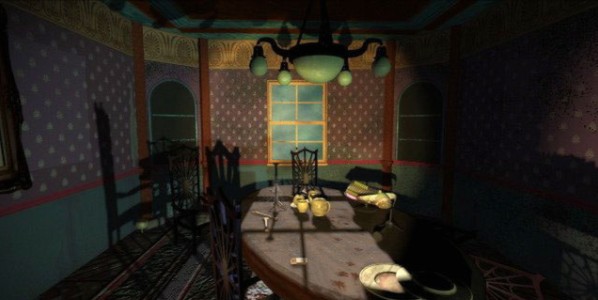 Despite the modern setting, The 11th Hour is still a very similar game to its predecessor. That means you're still going to be maneuvering around via a first person point and click perspective. However, this has been updated with camera motions that make it seem like the player is actually traversing the building, rather than just looking at a series of slideshows. The pre-rendered backdrops also look better with improved textures and lighting. I'm glad that they decided to keep the finger-wagging skeleton hand cursor despite the upgrades.
New puzzle types have also been added. Now there are riddles which hint at items you must find in the house. However, as riddles, they do so in a variety of ways that never explicitly state the object's name. Some of these riddles are pretty simple but others require serious consideration. Some were fun, and others were very un-fun. Overall, players should be prepared for a lot of anagram-based puzzles. Of course, AI puzzles are also aplenty as well as others. A few are even quite similar to puzzles in The 7th Guest, but easier.
Some of these main puzzles are incredibly difficult though. Unless you're some sort of puzzle-solving savant, there are likely to be multiple times that giving up will seem like the best course of action. Sure, none of the puzzles are broken, but they sure like to frustrate! Thankfully, there is an option to receive hints as well as skip puzzles entirely like in the original game. The hints/skip are also now accessible from any room via a laptop. It's convenient but you'll still miss scenes if you cheat.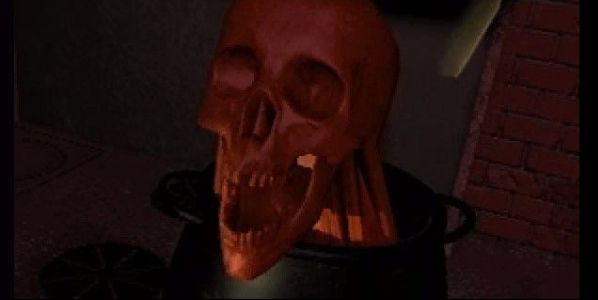 It might seem like an oddball suggestion, but perhaps the best way to play The 11th Hour is with a friend or two. Some of these puzzles and riddles are easy to get stuck in which makes a second mind useful. In either case, if you can't enjoy the puzzles in some regard then there's little reason to play since that's what the whole game is about! By having someone to play the game with it can keep frustrations minimized as well help the experience to be more enjoyable.
The 11th Hour is most definitely an improvement over The 7th Guest. There are now a variety of puzzle types to experience and only a few of them have anything to do with chess pieces! Unlike modern point and click adventures though, Trilobyte did not hold back making creative and confounding riddles and tests of player skill. Those without an appetite for straining their brain over and over again should probably skip past, but puzzle lovers will rightly find a good game here. It might be nearing 20 years old now, but The 11th Hour still packs a riddle-filled punch.
---

3 1/2 out of 5 alpacas
---
Review code provided
About our rating system – *Affiliate link