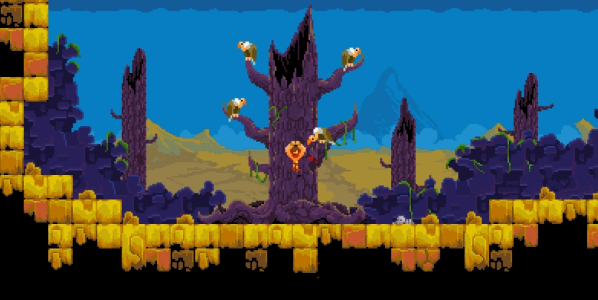 Developer: StarQuail Games
Publisher: StarQuail Games
Platform: PC – Direct, Steam
Did you ever play a little game by the name of Tiny Barbarian? No? Did you perhaps see a Kickstater of the same name succeed last year? If neither is the case, then don't worry, as I was actually in the same boat. Despite trying to be well-versed in the world of crowdfunded and/or indie titles, some always manage to slip though. That's why Tiny Barbarian DX's sudden appearance on Steam surprised me – but I had to play it.
The game itself is a new experience over the older Tiny Barbarian. DX has better graphics as well as a fantastic new retro soundtrack. The pixellated platformer also retains a classic style of difficulty. It might not be as hard as contemporaries such as Volgarr the Viking, but still puts up a good challenge. Controls are also quite simple with one button to jump and a single attack button.
Simplicity is definitely in Tiny Barbarian DX's favor as it makes the experience easier to get into. Here I didn't have to worry about dull introductions or tutorials and could get straight into the action with some degree of skill. Even so, it still took me over ten attempts each to take down each of the bosses. Thankfully, everything happens so fast that death is no hindrance at all.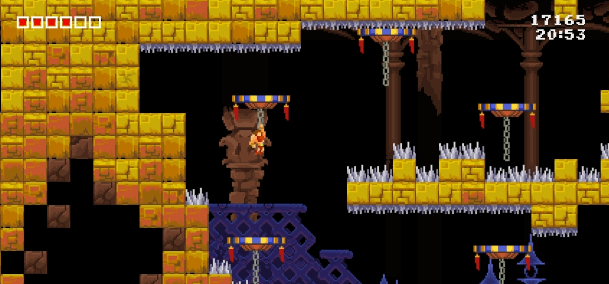 Right now the only downside to playing is that there is only one chapter released. This initial chapter included multiple themed stages as well as bosses to go with them. Still, it was sad to see the journey (temporarily) end after two hours. But don't let this dissuade you completely as the following episodes will be given to owners for free. At the very least, it's possible to try to better your score to rank higher on the built-in leaderboards.
Tiny Barbarian DX isn't the kind of game I normally look to play, but that's part of why it was so much fun. As shameful as it is to admit, I don't regularly dust off my NES or SNES and play classic beat 'em ups and platformers. And yet, without feeling that nostalgic appeal, I still enjoyed my time with Tiny Barbarian DX. It's simplistic, quick, and well put together.  Now I'm just stuck anticipating the second, third, and forth episodes!
---

4 out of 5 alpacas
---
Review code provided
About our rating system