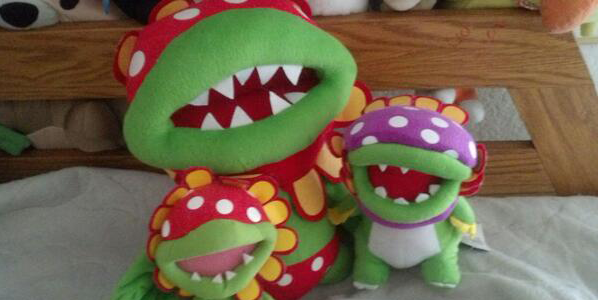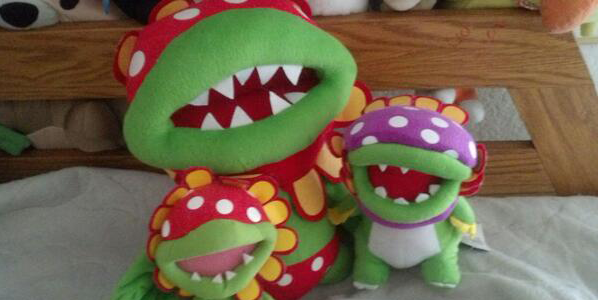 When it comes to collecting video game merchandise and memorabilia, plushies are probably my most favorite. So cute and so cuddly! Plus, they look great when displayed all together on your bed or a shelf. For years now I have been buying video game-related plushies, and now I've recently even started commissioning from plushie makers. It was extremely hard to choose, but here are my top five video game plushies!
---
Who can resist the son of the benevolent Amaterasu? As his name suggests, he's basically a chibified version of Ammy. And he's super cute to boot! My favorite part of this plushie, though, is the little "x" on his butt. Teehee.
If you want this little guy for yourself, try eBay or Amazon. You can get him for around $20-25.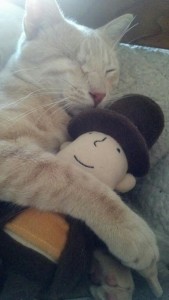 #4: Professor Layton from the Professor Layton series
Even Ghosty adores the puzzle-loving professor. Layton is one of my favorite video game characters, so it's natural that I just had to have a plushie version of him! Plushie Professor Layton is so suave, even if his shirt likes to go up and show his tummy.
A 9″ version for this plushie can be found on Amazon for ~$20+shipping, and a 14″ version can be found on Amazon as well for ~$29 with free shipping.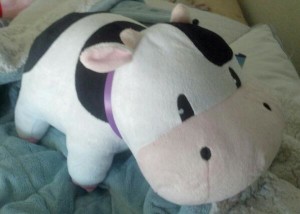 #3: Cow from the Harvest Moon series
Natsume has given plushies as pre-order bonuses for Harvest Moon games for a long time now. When pre-orders started for A New Beginning, however, they offered this very soft and giant cow as a bonus exclusive to their online store. I was very pleased when my cow came in the mail! It's very high-quality and was worth the extra money.
Though you can no longer buy this beastly bovine through the online Natsume store, you can still find it on eBay for rather cheap at under $30.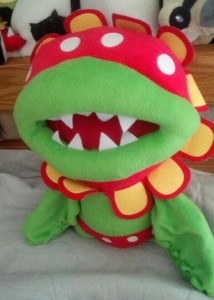 #2: Petey Piranha from the Mario series
I have another Petey Piranha plushie, but he's not as big as this guy! I just couldn't pass him up when I saw him at Classic Gaming Expo in Las Vegas, especially considering he's probably my favorite bad guy in Mario games. He's just so cute, don't you think?
If you dig through eBay, you can find this bigger version for around $20.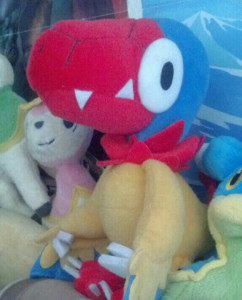 #1: Archen from the Pokémon series
And here he is! My absolute favorite little guy in my whole collection, and favorite Pokémon in general. You don't know how happy I was when a plushie of Archen was released. He had to be mine, and I got him!
This Archen plushie can be found on eBay for $10-20, or on Amazon for ~$22 with free shipping if you want to stay away from possible bootlegs.
---
I hope you enjoyed my favorite plushies! Do you have any video game plushies? Which are your favorites?